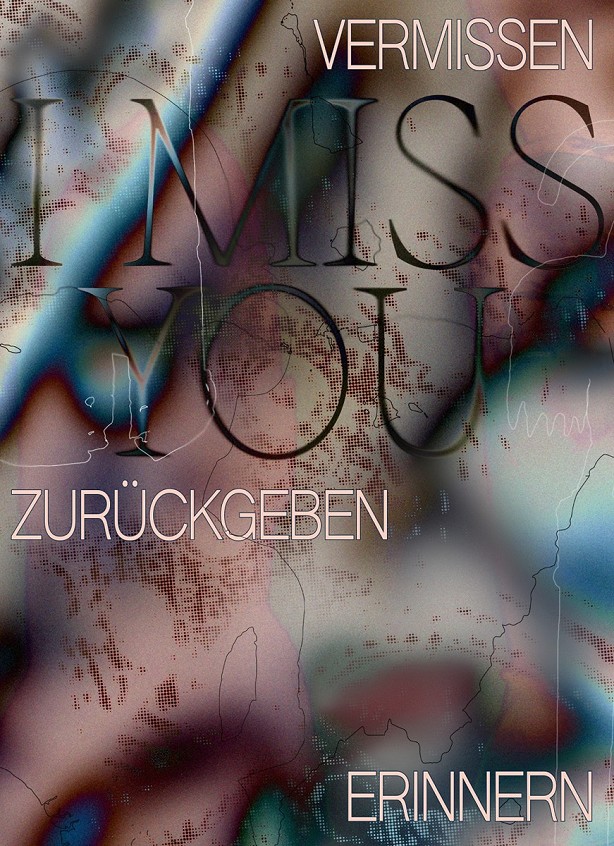 from April 29th, 2022
I MISS YOU
About missing, giving back and remembering
The RJM not only preserves everyday objects from the Global South, but also countless ritual, religious and sacred objects. They protect, they help to alleviate pain and fear, they accompany mourning for loved ones who have died and prevent them from being forgotten. But they also commemorate important historical and political moments such as coronations, wars and catastrophes. All these objects that the museum preserves here are memory stores of individual and collective fates.
I MISS YOU is a series of exhibitions about missing, giving back and remembering. It's about objects that have been in the museum for a long time and that we now put in a different light. What do they tell? What story do they hide - from where, from when and about whom? Who made them? Who loved and honoured them? Who has lost them? Who misses them? And why are they part of the debate about restitution and colonial reappraisal today?
In the context of the current nationwide negotiations on the transfer of ownership and restitution of the court artworks looted from the Kingdom of Benin by British soldiers in 1897 to Nigeria, the RJM, which preserves the fourth largest collection in Germany, is intensively dealing with this history. For the very first time ever, the RJM presented its total of 96 Benin court artworks in 2021 in the special exhibition RESIST! The Art of Resistance. In I MISS YOU, each of the 96 works is now staged in its special individuality and not only their beauty is shown, but pain, loss and grief associated with them are also remembered.
During the height of the colonial wars on the African continent when Europe was attempting to subjugate the people of Africa, these 96 Benin court artworks were violently looted along with thousands of others from the palace of the Kingdom of Benin by British soldiers in 1897. The story of these works makes painful reading. Dethroned, uprooted, removed and desecrated, these important repositories of memory -the material archive of the 500-year-old kingdom- have since been scattered around the world in European and American museums. This is the tragic story of these works, and it is around them that the debates about restitution revolve today.
The RJM's court artworks are fragments of local and global, forgotten, repressed and intertwined events about which knowledge is sketchy. I MISS YOU is thus a project that gradually expands through a wide variety of narratives about missing and remembering cultural objects looted during the colonial era, both in analogue and digital space. It is about fractured memories, about colonial phantom pains and traumas caused by the colonial legacies of devastation and dispossession and passed down through generations. The trauma even affects those born long after 1960, Nigeria's independence from colonial power Britain, both in Nigeria and in the diaspora in Germany and here in Cologne.
With I MISS YOU, the RJM opens its doors for collaboration with descendants, experts and institutions in Nigeria and the Nigerian diaspora in NRW to make them themselves a speaking part of this debate on their cultural heritage preserved in Cologne.
I MISS YOU offers people the space to meet and engage with this long and multi-layered history of Benin court artworks, which conceals much more than restitution alone. Here, the buried memories of loss can be reactivated. I MISS YOU is an attempt to transform absence into presence. I MISS YOU is a platform for mourning, for an ongoing and never-ending process of healing colonial rifts in our society. What might it mean for museums to become active agents in the "global repair" of transgenerationally transmitted colonial trauma?