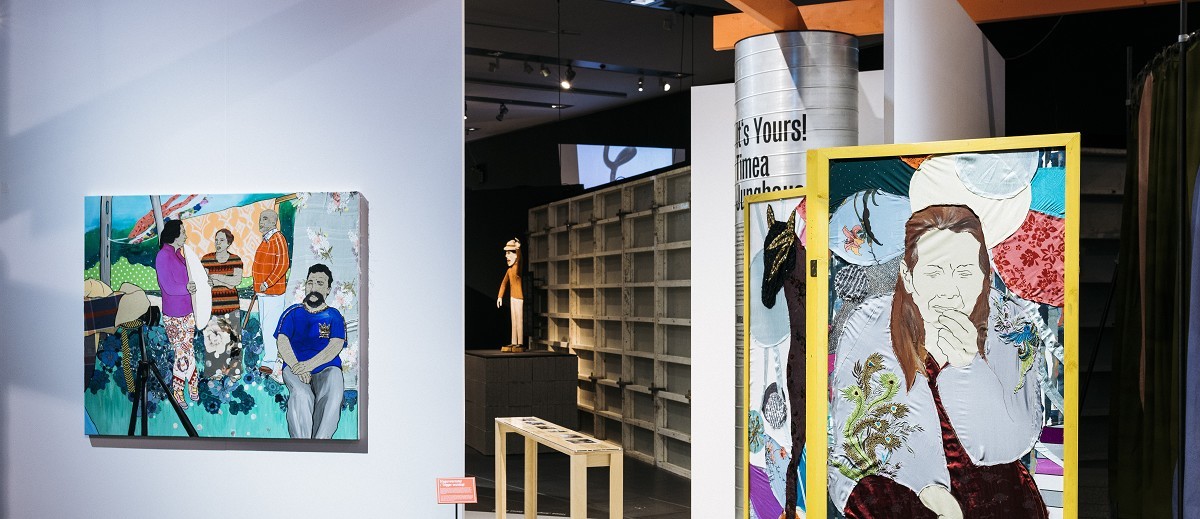 Preview
---
Speicial exhibition
December 8, 2023 to April 7, 2024
REVISIONS
made by the Warlpiri of Central Australia and Patrick Waterhouse
What can Australian First Nations do to counter the arbitrary borders, maps and photographs drawn by European colonisers? How can they tell their own stories, reclaim the power of interpretation and bring their own perspectives to bear? Over the past seven years, groups of artists from the Warlukurlangu Artists Centre in Central Australia, in collaboration with British artist Patrick Waterhouse, have reworked maps, flags, photographs, comic illustrations and other archival material. This has resulted in artistic positions that offer new access to previously mostly obscured perspectives. The largest exhibition of these works to date, some of which also relate to the collection holdings at the Rautenstrauch-Joest-Museum, will open on 8 December 2023. It is a great pleasure for the museum to welcome both a Walpiri delegation and the British artist to Cologne for the completion of the exhibition and for an exchange with the public during the opening weekend.

Our exhibition formats

 

Special exhibitions 

The large exhibition hall is used for a wide variety of special exhibitions and exciting programmes.


Point of Focus

In the Point of Focus (Blickpunkt) exhibition area, we shed new and critical light on our own collection in close cooperation with the communities of origin.

 

Art intervention

To enliven our permanent exhibition, which opened in 2010, with new approaches and ideas, we regularly conduct "art interventions" – large and small, realised by invited artists, students, associations or by ourselves.